Kuhmon Kamarimusiikki / Stefan Bremer
Kuhmo Chamber Music Festival
During its 50-year history, the Kuhmo Chamber Music Festival has become the benchmark of quality and talent on both the Finnish and international chamber music scene. The annual July festival has become an institution, blending the unique Spirit of Kuhmo, the town's convivial atmosphere, and high standards for chamber music excellence with performances by the world's most prestigious chamber musicians year after year.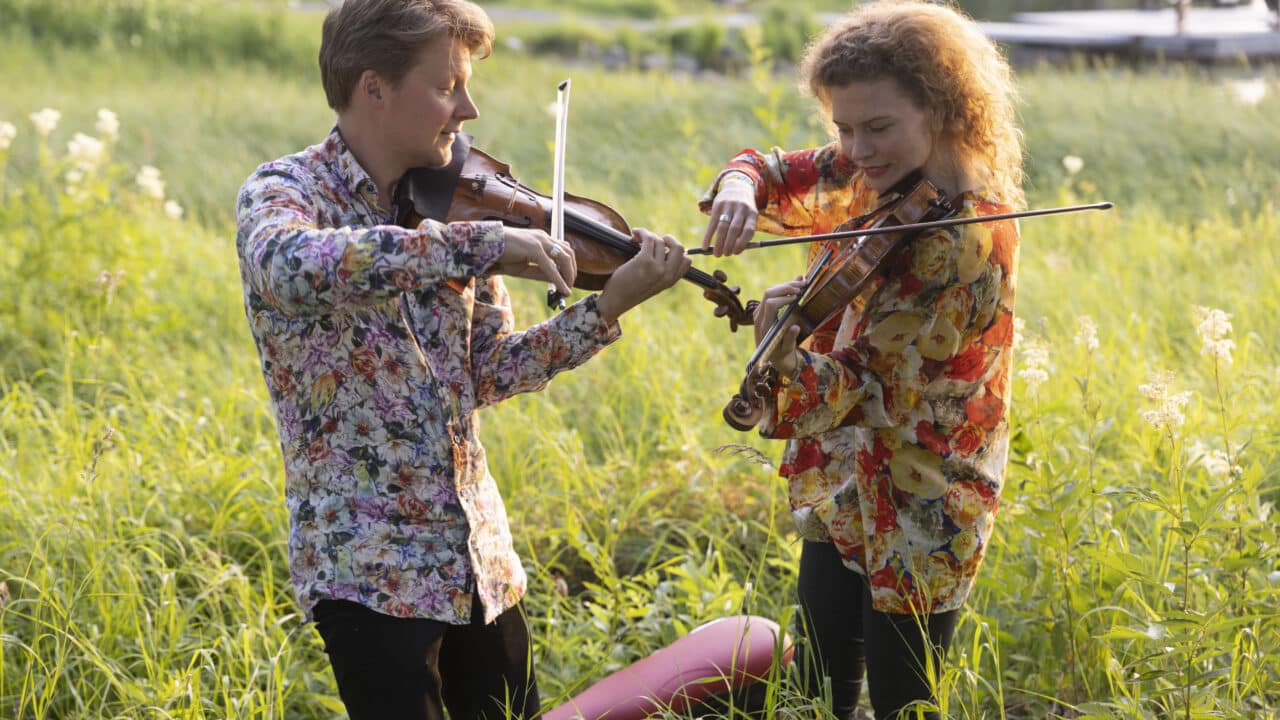 Minna Pensola ja Antti Tikkanen / Stefan Bremer
Summer 2023 Kuhmo Chamber Music Festival
The theme of the 53rd Kuhmo Chamber Music Festival is 'Roots and Wings'. For two intense weeks, music plays from early mornings through bright summer nights. During this period, more than 200 musical compositions are heard at 60 festival concerts. The 2023 Kuhmo summer programme also features Kuhmo as this year's Finno-Ugric Capital of Culture. In addition to the Festival's main scheduled events, there will be free concerts, art exhibitions, programme and instrument presentations, and a full calendar of sessions with artists and composers.
Music courses as part of the festival
Music courses, taught by the event's artists, are an integral part of the Chamber Music Festival. Many young attendees of the music courses whose names and faces became familiar to the regular festival audience in the past decades are today's professional musicians who step in front of the festival audience year after year, and in their turn, teach future musicians.
In addition to music, festivalgoers can enjoy excellent local food and art. Every year, festival's own exhibitions are on display at the Chamber Music Centre and at the Kuhmo Arts Centre, and there are a wide array of art exhibits in cafés and pop-up spaces.
The most famous restaurant during the festival season operates at the Chamber Music Centre, where delicious dinners are served every year. The atmosphere of the Courtyard Restaurant is unmatched, and you can enjoy your meal outdoors or inside a former barn. In the evenings, diners can share lively conversation by a crackling bonfire in the Chamber Music Centre courtyard. They may even be treated to a rousing nocturnal sonata on someone's sweet-sounding violin.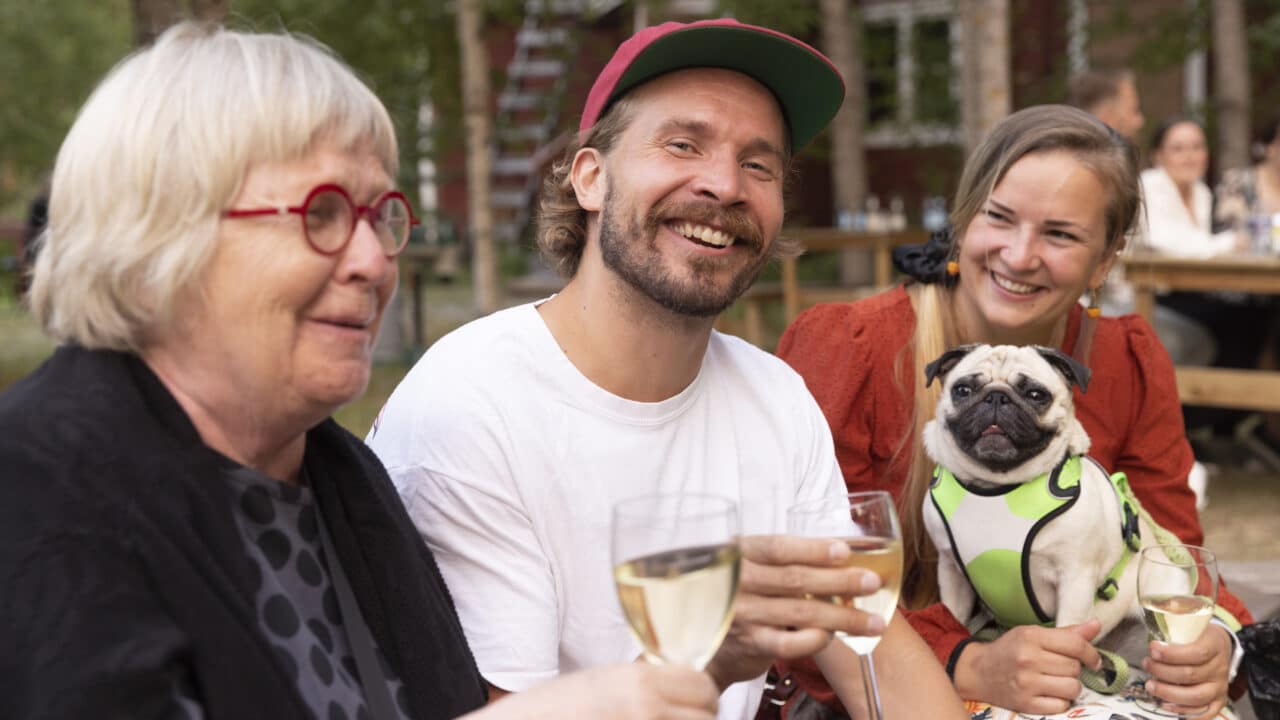 In the presence of top musicians, the steadfast friends of the festival come to Kuhmo each year, and, of course, new friends of Kuhmo are made as well. All visitors are pampered with a unique repertoire built around a theme or title composer, which inventively combines chamber music classics and fresh contemporary works from both familiar and unknown composers in dozens of concerts. It was announced in 2022 that Minna Pensola and Antti Tikkanen would assume the responsibilities of Artistic Directors of the Festival.
Tutustu Kuhmon tapahtumiin