Kuhmolaista ja Kainuulaista perinneruokaa ja perinneleivoksia nuotion äärellä
Food traditions
Kuhmo has a rich tradition in bread baking and rye pies. The local delicacy, rönttönen, received EU name protection in 2008. Rönttönens are pies filled with mashed potato and lingonberry filling, baked in a rye dough crust. Kukko pies are usually made with fillings of fish, turnip, or potato. Traditionally, a local kalakukko fish pie is baked in an open pie crust. The use of fish has been important, particularly in the summer. When men returned from fishing, wives used to ask, "Was there anything to go with potatoes?". In Kuhmo, traditional fish soup is cooked in water and thickened with rye flour. During the winter, meat dishes have been an essential part of the cooking. Autumn was the season for slaughtering livestock, and some of the meat was smoked in a hot sauna. Another specialty, often served with coffee, is bread cheese (Finnish squeaky cheese), juustoleipä, also called leipäjuusto in other parts of Finland.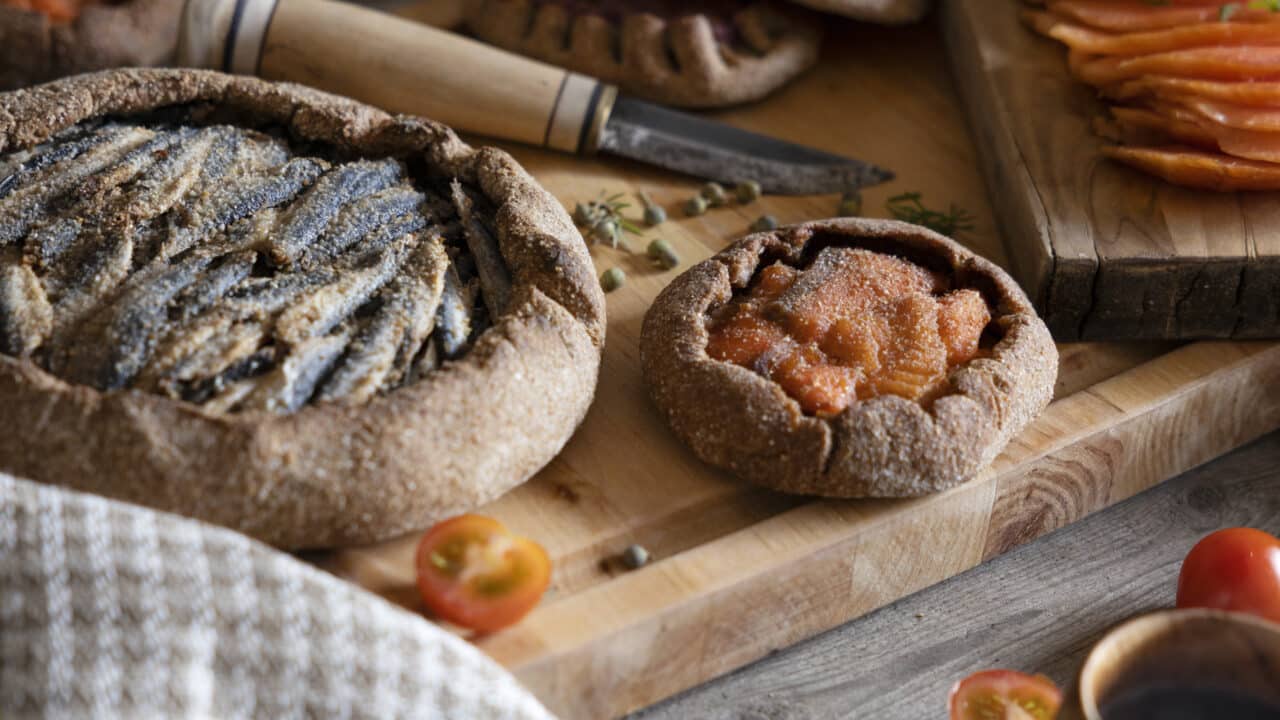 Kuhmolainen perinneruoka ja perinneleivokset nuotiolla
Culinary culture of Kainuu
For hundreds, if not thousands, of years, Kainuu's food culture has relied on the clean waters, and vast game lands, in addition to the natural plants that are used to supplement the daily dinner table. Game delicacies such as venison roast, fish dishes, berries, and mushrooms have always been part of Kainuu's cuisine, alongside farm products.
The location of Kainuu along the historic Viena Karelian water route, on the peripheries of the regional cultures of Savo and Ostrobothnia, has had an impact on the region's food culture. Its distinctive features have been formed by cultural influences from many directions. Bread of various kinds is the basis of Kainuu's food culture and its flagship. Rönttönen pies, savoury rye pies, and open kukko pies are among the most sought after and exotic delicacies.